Fair Dates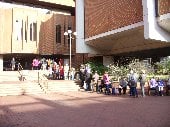 Our 2021 Event schedule, like everyone elses, will obviously be totally dependent on the current situation and when restrictions are lifted. So far, all we can say with confidence is that our online events will take place and the first of these is in February when we will be taking part in the next ebearshow. Of course we will continue to keep this page up to date so visit again soon and see if anything else has been added - fingers crossed for better things in 2021!
There are not currently any forthcoming
events available to display.

Please check back soon!